Title:
Tall, Tatted and Tempting (The Reed Brothers #1)
Author:
Tammy Falkner
Genres:
Contemporary Romance
Publication Date:
June 1, 2013
Publisher:
Night Shift Publishing
Purchase Links:
She's locked up tight. But he might be the key.
Logan Reed is tall, tatted and tempting. Kit's a woman with a mean right hook and a secret.
Kit wants a tattoo, but Logan sees more than she intends to share in the drawing of the tat she wants. He sees her in ways no one ever has.
Logan's not disabled; but he hasn't spoken in eight years. He hasn't needed to. Until he meets Kit.
Logan doesn't know everything about Kit. Kit doesn't know anything about herself, until she has to sacrifice all she ever wanted to save what's most important to him.
This book is not meant for individuals under the age of 18 due to adult language, adult sexuality and adult situations.
Tall, Tatted and Tempting

was definitely more than what I expected it to be. Right from the start, it has already greatly captured my attention, and I wanted to know more about the characters. It had me smiling, and I was definitely intrigued. It made me greedily turn the pages so that I could just follow them on. Everything was just so addictive, and I definitely love the writing. I didn't even realize that I was almost done with the book, and that it was already

waaaay

past my bedtime.
Logan lived with his four brothers, and it was nice to see the bond they have with each other, that they'd be willing to do anything for their brothers. Their interactions were hilarious, and I just loved them. The entire book was just a rollercoaster ride. I laughed; I cried; I bled; I melted.
This girl will shred me. I already know she will. And I'm jumping in with everything I am anyway.
Logan is just a sweetheart (I think my book boyfriend list is growing again). He just made me swoon, and I love how he just understood Kit and stood by her even though she was very secretive and closed up. Everything was definitely worth the wait. I felt the process of the two of them falling in love with each other, and it just tugged at my heartstrings

oh my god.

I especially love how sign language was incorporated into the story, and reading their interactions. They were just so cute together

(!!!!)
My life is such a mess, and what I want most in the world is to tidy it up.
Kit is not even any less. She is just amazing. I love how she can defend and make decisions for herself. Even though there are a lot of things happening around her that she doesn't like, she is strong and just does not take any shit from anyone. Even so, she remains to be kind, funny and caring to those around her. She is even selfless, and definitely willing to give up anything for those she loves. My heart just bled and melted for her: she is both confident and courageous, yet also vulnerable.
I'm not telling him. It's for me. It's for me to take with me when I go.
Overall,

Tall, Tatted and Tempting

is a short but

great

read. It is an emotional and heartfelt, beautifully written story. I just wished it was a bit longer because by the end of the book, I was like

nooooo!!! I NEED MORE.

I felt like the ending was too abrupt. Nevertheless, I'm definitely looking forward to the next book!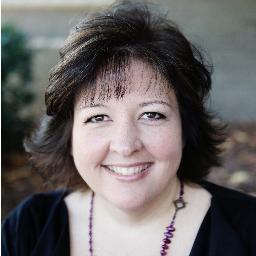 Tammy Falkner lives on a farm in a lovely, sprawling little town in rural NC with her beekeeper husband and a house full of boys, a few dogs, and a cat or two (or five – who has time to count?). As half of the Lydia Dare team, she has co-written ten books, including the Westfield Wolves series and the Gentlemen Vampyre series. A huge fan of Regency England, she often wonders what other kinds of magical, mythical and strange creatures might live and interact within the ton. Exploring the theory that the fae can walk between Regency England and their own land, Tammy spends as much time as possible with the lords and ladies of society, horse-drawn carriages, and elegant balls. Now add to that some faeries, a little murder, a bit of mayhem, and a troublesome garden gnome, and you have her exciting new series. She hopes you enjoys her world as much as she does.